Berlin has a lot of parks. And in many of them you can find water. Today we feature a less known park of the capital of Germany: Volkspark Jungfernheide.
Volkspark Jungfernheide
The idyllic Volkspark Jungfernheide opened 1923 and is designed by Erwin Barth. It used to be just woods and heath. The name of the area is a combination of the word Heide, meaning heath, and Jungfer, meaning "young noblewoman", from the Benedictine convent that existed in Spandau from 1269 until the 16th century, and owned the area. It has been used as hunting grounds, as military shooting grounds and is now a beautiful park.
The park is located not far from Tegel airport, and has a some playgrounds, a petting zoo and a forest climb station. It is located on 146 hectares (360 acres) of land.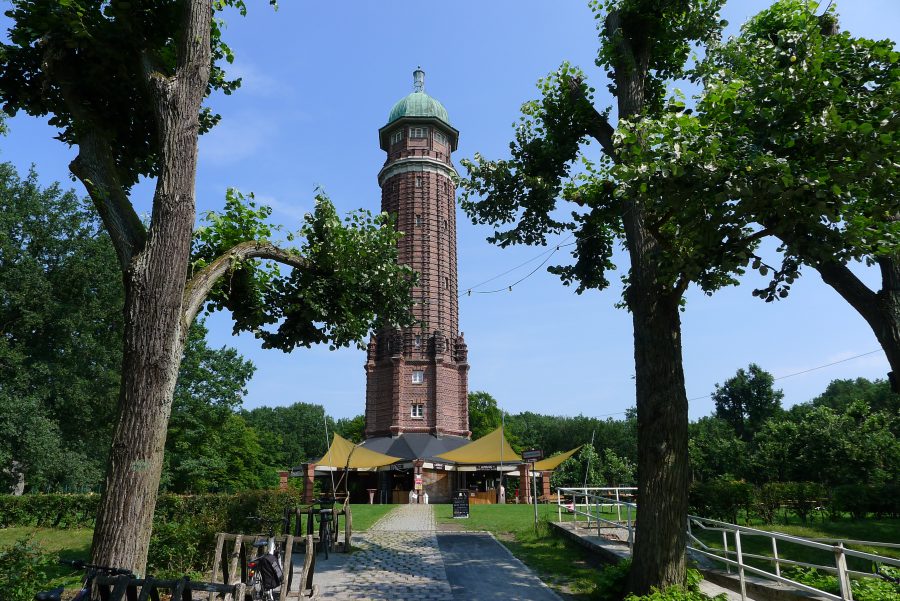 Wasserturm
Right in the middle of the park you can find the Wasserturm, the water tower. This tower is about 38 metres high and was build in 1927 to supply water for the park itself. It was supposed to be a observation tower, but for some reason that has never happened. There is a nice café with Sommergarten right under the tower.
Volkspark Jungfernheide is the second largest park of Berlin. In the middle of the park you can find a large pond. A huge part of it is now a so called Strandbad or beach pool (entrance fee). It is a nature swimming pool with a large beach where you can relax and enjoy the sun while spotting airplanes taking off from Tegel Airport.
Video
Location
Volkspark Jungfernheide
Jungfernheideweg
13629 Berlin
Germany
52°32'37.9″N 13°16'22.5″E
52.543846, 13.272927