About
Hi! We're Frank and Conny, and we have created this site in July 2018 to share some fun vid's and pics of that crystal clear liquid we cannot live without.
We have named our site H2slOw, because the intention was to post only slowmotion video's or slomo's of water here. Slow water, H2O slow, H2slOw … you get it …
But since we also have some normal videos, as well as some rather nice pictures of water, we decided to expand our limits and post those too. After all, a photo is the ultimate slow 😉

Another way of interpreting H2slOw is that water (to us that is) always brings us in a calm "peace of mind" state. Just staring at a well or strolling along the seaside is the perfect way of getting rid of stress of every day life, and slowing your pace. So: water makes you and your mind move slow … H2O slow, H2slOw … oh well, it's all a matter of perception of course.
But one thing is true:
Life's all about water!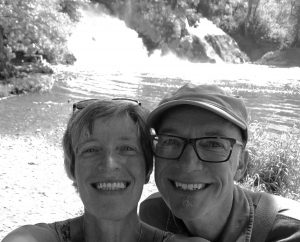 Cheers,
Frank & Conny
---
Do you have a rather nice video of water? Feel free to submit it by email to info.h2slow<AT>gmail.com, and maybe your video, with credits of course, will be on the site!
---
P.S. since we live in Germany but originate from the Netherlands, you'll find quite a lot of water posts from these countries 😉