A beautiful Japanese Zen garden. You can find this little gem hidden at the Königliche Gartenakademie in Berlin Dahlem. If you not only love water, but also love plants and gardens, you really must go and visit this place.
Königliche Gartenakademie
A nursery, café, and design studio all in one.
Peter Joseph Lenné who has designed almost every park in Berlin and Potsdam, founded the first garden training center in Potsdam in 1823. He traveled a lot to England and wanted to create the English garden art in Germany too. In 1903 the training center moved to Berlin Dahlem in what now is the Königliche Gartenakademie or royal garden academy.
In the Königliche Gartenakademie you can buy everything for your garden or balcony, from plants to garden ornaments and from apple trees to garden chairs. You can have your garden designed here. There are some cute shops, including Manufactum, where you can buy great stuff for your garden or balcony. There is also a lovely café with cosy outdoor seating. This café serves a great Sunday morning breakfast (reservation recommended).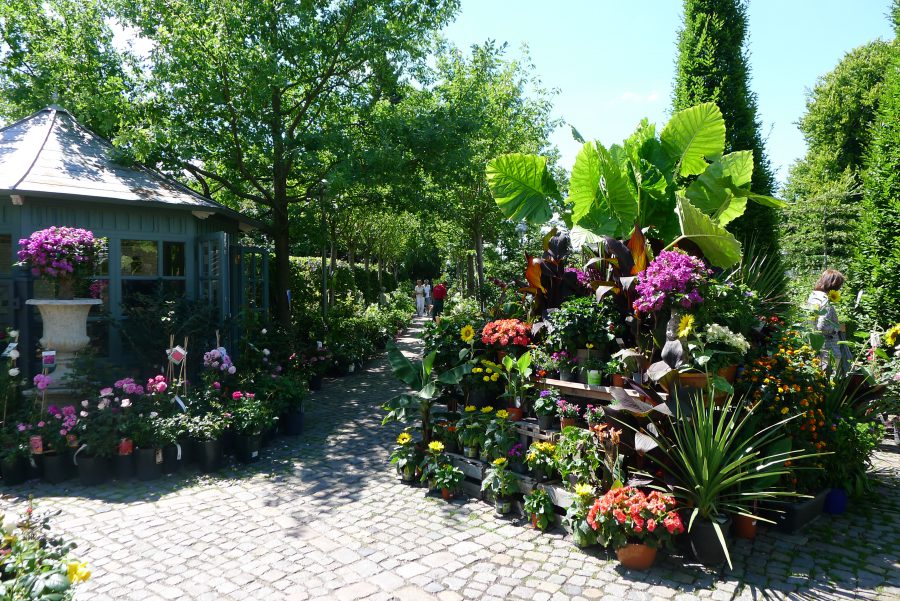 Japanese Zen garden
This beautiful Japanese garden is hidden in the back of the premises and out of sight of the crowd. You can relax and have your Zen moment here.
The small but very attractive garden is build in 2015 and designed by Christian Otto. This garden area is reduced to the bare essentials and takes into account the Zen idea. The multi-dimensionality of being is shown to the beholder in this so called sunken garden: life goes about on the upper level of the garden, contemplation about the beautiful things of life starts to take place when your eyes drift to the lower level.
Once you're completely relaxed, don't forget to have a cup of coffee at the café!
Video
Location
Japanese Garden at Königliche Gartenakademie
Altensteinstraße 15a
14195 Berlin
Germany
Free entrance. Closed on Monday.
52°27'20.9″N 13°18'02.9″E
52.455818, 13.300812