This slomo video is of the "Springbrunnen am Ulrichplatz" in Magdeburg is one of the first Frank has made. And it's the one where the interest for slomo's actually started.
Magdeburg
It happened in 2017 on a weekend trip to Magdeburg, Germany. You may know Magdeburg of the Magdeburg hemispheres. That is, if you have paid attention when you had your physics lessons 😉
Magdeburg once was one of the largest and most prosperous German cities, and a notable member of the Hanseatic League. In 2005 Magdeburg celebrated its 1200th anniversary. It is the capital of Sachsen-Anhalt and lies on the banks of the river Elbe. However, our video is not one of this majestic river, but of the fountain you can find in the heart of the city.
Other sights
What else is there to see in Magdeburg? One of the highlights is the towns cathedral, where Otto I, the first holy Roman emperor is buried. Other notable sights are:
"Die Grüne Zitadelle" or The Green Citadel of Magdeburg, a large, pink building of a modern architectural style designed by Friedensreich Hundertwasser and completed in 2005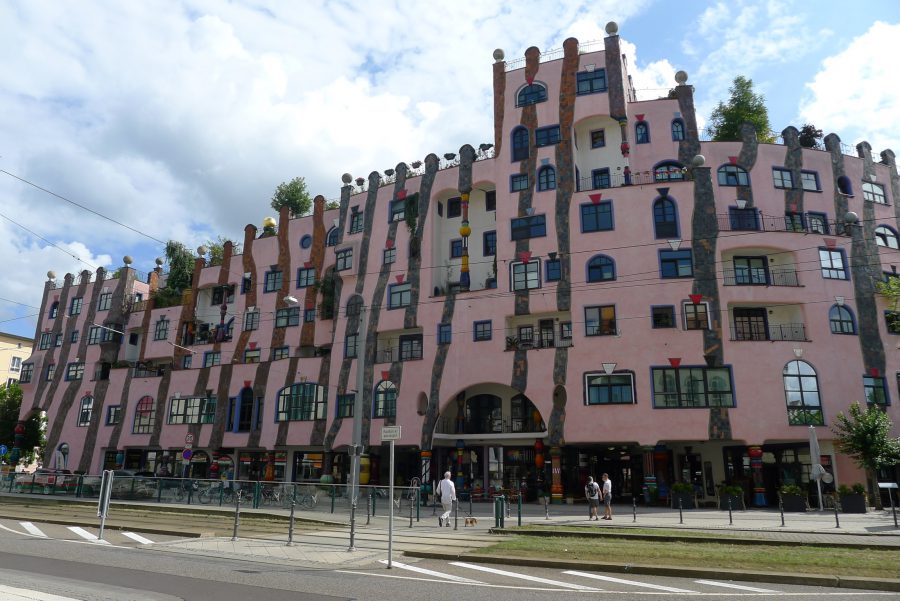 The Magdeburg Water Bridge, Europe's longest water bridge
The Elbauenpark with the Millennium Tower
Landtag; the seat of the government of Saxony-Anhalt
Just outside of Magdeburg: Kalimandscharo, the highest elevation between Magdeburg and the Baltic Sea. The salt mine of the plant of K + S KALI GmbH offers an imposing view on the surrounding villages.
In June 2013 Magdeburg was hit by record breaking flooding. Well, water is not always that much fun.
Springbrunnen am Ulrichsplatz
The fountain Springbrunnen am Ulrichplatz is located on Ulrichplatz in the city center of Magdeburg. Around the fountain you can find some restaurants and cafes, which also offer plenty of seats at the fountain in fine weather. The fountain itself is not terribly exciting, but hey, it's water right? So it's always nice to look at. You also have a nice view on the old East German buildings.
Video
We would like to emphasise that the children you see in this video, were not staged to run around the fountain. It just so happened, and it is wat makes this slomo so great. Our humble opinion …
Location
Springbrunnen am Ulrichsplatz
Ulrichplatz
39104 Magdeburg
Germany
52°07'52.1″N 11°38'05.1″E
52.131142, 11.634754