Coo is a tiny village in the Ardennes region of Belgium and well known for its waterfalls. Because yes, there are actually two of them! Known as the "cascade de Coo", they somehow remind me of the mother of them all … Niagara! Just kidding' 😉 … these are an awful lot smaller, but nonetheless beautiful.
Cascade de Coo
Called "Cascade de Coo", which is French for Coo waterfall, you can find them in the French speaking part of Belgium, the Walloon region. In the village of Coo, between Trois-Ponts and Stoumont, a meander intersected by the river Amel gives birth to the waterfalls. The dead meander also serves as a lower basin for the Coo hydro-electric power station at Trois-Ponts.
The small waterfall has existed since the 15th century, the large one was built in the 18th century on behalf of the prince abbot of Stavelot, probably to protect the meandering village of Petit Coo from flooding.
Do cross the bridge over the waterfalls, because there you find some stairs that descend right down the middle of the waterfalls. Great spot for making slomo videos!
Highest or not?
The Coo waterfalls in the river Amblève reach a height of … 15 metres! They're not the highest ones in Belgium though, although claims on the internet tell you otherwise. No, you can find the highest waterfall of Belgium at Reinhardstein … on our bucket list!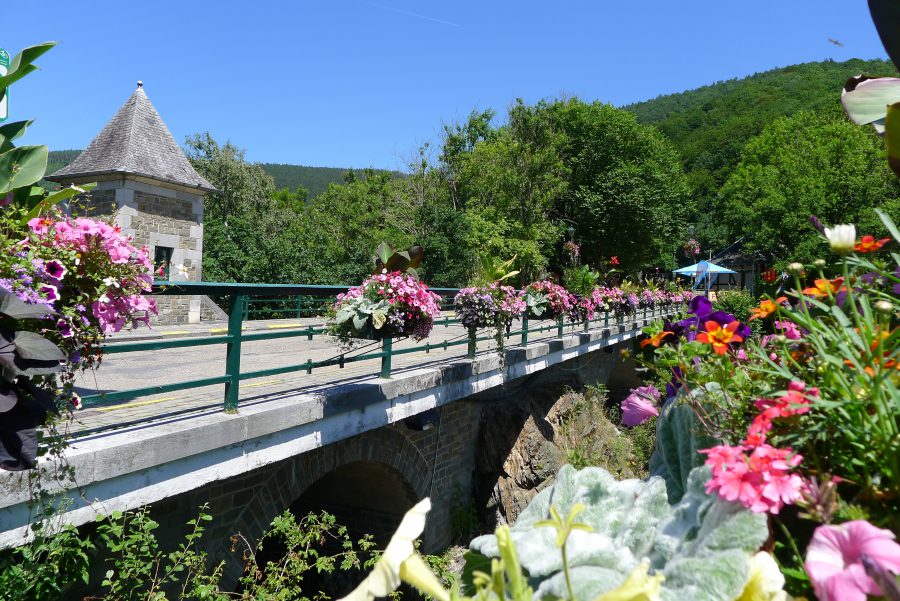 Amusementpark
Right next to the waterfall there is a amusement park for small children called PlopsaCoo. There are many activities starting from 2+ year old, and you can enjoy lunch at their restaurant with view of the waterfall.
Video
Location
La cascade de Coo
4970 Petit Coo
Belgium
50.393492, 5.876991