Today we post a short video of one of the landmarks of our home town, Bremen (Germany). This mill is called Mühle am Wall, or mill at the city ramparts, and it's probably the most photographed subject in Bremen. Or maybe that's the statue of the Bremer Stadtmusikanten or Bremen town musicians. We're not sure.
A small history of Bremen
Bremen is situated in the north of Germany and has a long history. We will keep it short for you and mention a few highlights.
Bremen was first mentioned in documents more than 1,200 years ago.
In 1035 Bremen receives from Kaiser Konrad II the right to organize a market in spring and autumn. The autumn market has survived until today, we know it as a Freimarkt. Bremen slogan: Ischa Freimaak (it's Freimarkt)! It is the largest fun fair of north Germany.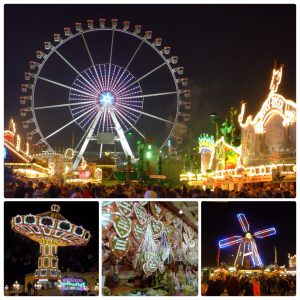 Bremen is best known for the bronze statue of the Bremen town musicians, after the fairy tale of the Grimm Brothers. You can find the statue, created by Gerhard Marcks in 1953, on the left side of the town hall.
The Bremen Roland is a statue of Roland, protector of the city, erected in 1404. It stands in the market square (Rathausplatz) of the hanseatic city, right next to the 600 years old City Hall, facing the cathedral.
The Altstadt (historical old town) has been the core of the Hanseatic city for about 2,000 years. The Schnoor is Bremen's oldest section and probably most interesting – a must for any tourist.
1971: Bremen opens it's university.
2004: The Bremen Town Hall and the Roland on the market square are included in the UNESCO list of World Heritage.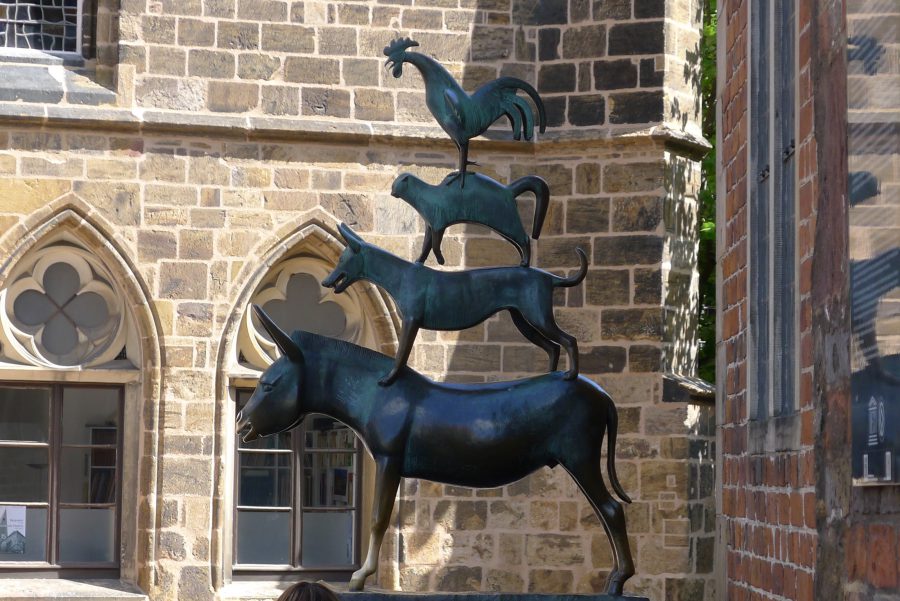 Ramparts and mill
The Bremer Wallanlagen, the old city fortifications and today an idyllic park with lovely water, was once an arms bastion. In 1803, the transformation of the then military meaningless long wall began, and it turned into a "green ring" around the historic old town. Since 1976, the ramparts stand under the protection of historical monuments.
A total of five windmills from the 17th and 18th century have been preserved in Bremen to this day. One of them is the mill Mühle am Wall in the middle of the ramparts. Although it burned down twice in the 19th century, it was rebuilt again and again. Until 1947 flour was still ground here, today there is a lovely café in the mill. Here you can take a coffee break after a stroll through the city or a walk through the adjacent ramparts. Oh, and sunday breakfast at this place is highly recommended!
Video
Location
Mühle am Wall (Kaffeemühle)
Am wall 212
28195 Bremen
Germany